After Metallica and Lady Gaga gave performed at  59th Grammy Awards. Lady Gaga has been offered the chance to become Metallica's new "co-lead singer". Despite the incident on the stage with her,  Hetfield also suffered a dead microphone  during the performance of "Moth Into Flame".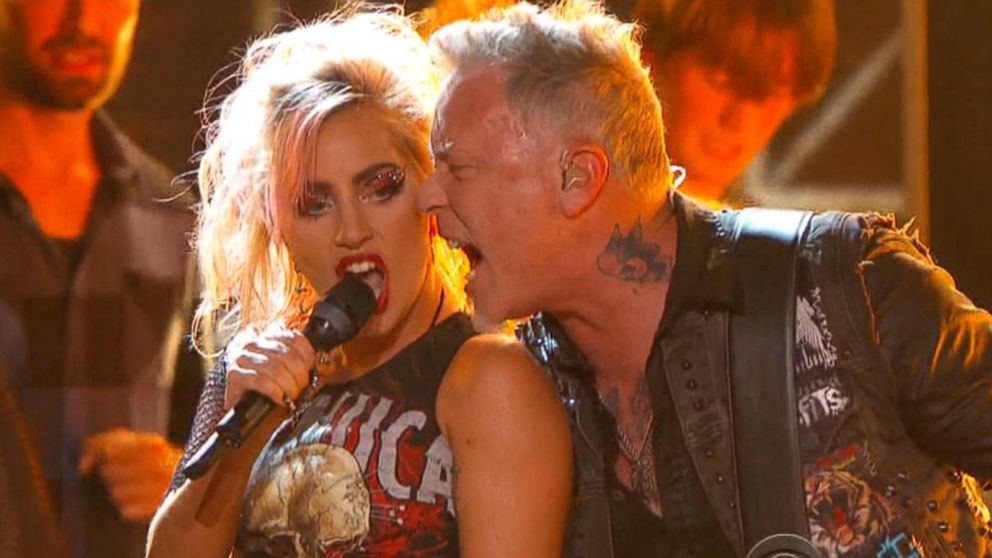 The other band member's, specially the drummer Lars Ulrich, was blown away by Gaga.
As reported by WJLA in Washington, He has indeed offered Lady Gaga a spot in the group, inviting her to join the band onstage whenever she can.
Lars Ulrich spoke in an interview with Access Hollywood. He stated this:
"We've got a new lead singer. Well, a new co-lead singer, is a better way of saying it. We were talking earlier about maybe making her a permanent member of Metallica, and being a five-piece from now on, so we'll see."
It is not yet known if Gaga would be indeed be part of the next studio release, or if she will only take part in some live concerts. But with this  situation, it seems that it will happen for sure, also Lars added this about thier new record: "This is only the start!"
Metallica has decided to destroy the essence of metal, with cooperation with Lady Gaga. They will made metal a commercial music in every way, for the big masses. They lost there authenticity, and become something they wanted to become for years, but this is even worse. The fans will from  now on listen Gaga's vocal with Metallica, and this is the beginning of destruction of metal music.
Here is the video clip of thier performance at 59th Grammy Awards, enjoy:
https://www.youtube.com/watch?v=ooyE9IIWBy4