1.
Tundra Leech
2.
Burial Bliss
3.
Boreal Fiends
4.
Inbred Vermin
5.
Arctic Thunder
6.
Throw Me Through the Marshes
7.
Deep Lake Trespass
8.
The Wyoming Distance
Norwegian black metal legends one and only Darkthrone, after a long time released the album. I can say that this album has some interesting moments, band itself is known for that all of thier releases are different from another, still it has the unigue atmospehere, that will surely hypnotize all of the listeners.
For the start, there are some influences of doom and heavy metal, all of the album is not typical black metal album, it's something like black metal but it's not completly. Riffs are very good, vocals are unigue as usual like on all of thier releases. I can say that there is too much heavy metal influence on this album, it's more like heavy metal with old school black metal, it made it very unusual, but actualy it's sounds very good, it has power to it.
Tehnical compliace is very good, as usual this bands has tehnical skills that are more than good, acoustic is great, production is awesome. This band stayed true to themeself's with this album too. Through out the history of Darkthrone every album was different. This album has it all, it's dark as black metal record show be, it has some traditional heavy metal riffs and pure devastation of doom metal, typical great metal record.
Darkthrone as a band, has always be misunderstood, they always liked to experiment with their music, it's they trademark, that got them to where they are now on metal scene. Quite unusual album, but awesome in many ways. You can like it or not, but this record is evil and wicked in very specific way.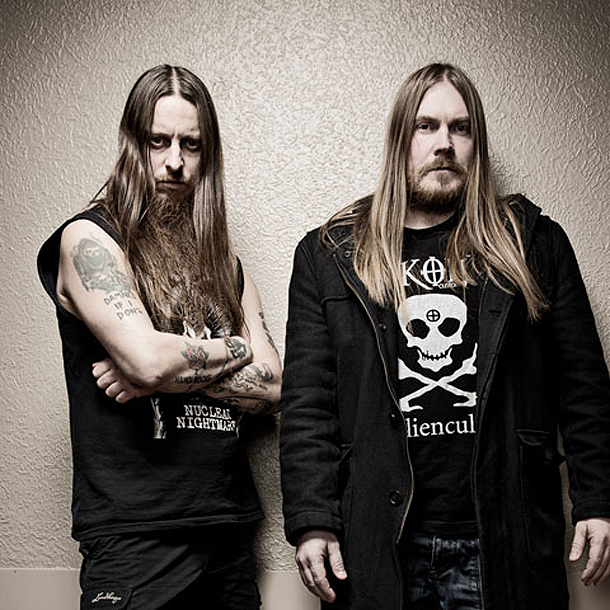 https://www.youtube.com/watch?v=M1RLsEc4h0E
Rating Album: 8/10
Rating album: SAPRON
---
My name is Vladimir Cincović. This blog was created out of love for music.Support the magazine and blog Demon Reports, We need your support.