Nihilistinen Barbaarisuus – Madness Incarnate
1. Traversing the Frozen North
2.Madness Incarnate
3.Virgin Essence
4.Immaculate Deconception
5.Comte-Sponville (acoustic)
Finnish-American ambient black metal band realised the new EP .This EP is a masterpiace, as all of the albums of this band, black metal masterpiace with the taste of light and darkness combined together.
On this album it can be heard a influence of atmospheric music with raw black metal sound, and ambient music, the influence of atmospheric music is integratd phenomenally with the hole album and the songs.
Tehnical compliance is brought to ideal, acoustic is great, production is awesome.
There is also on the album this old school black metal sound combined with modern black metal sound influenced by space metal, it sounds like you are entering a dark magical world, pure awesomness.
The vocal is awesome, and the death metal vocal is great too, and fitted very good with black metal vocal.
The acoustic song on the album represent's black metal in it's full glory, it's dark, melodic, cold, raw, everything that black metal is. This album will take you to a place of darkness, death, coldness, chaos, apocylpse..
Nihilistinen Barbaarisuus is the a band that are the true master's of melodic and black metal sound. This band is a ultimate black metal band, with the true masterpiace of black metal music, at it's full potencial.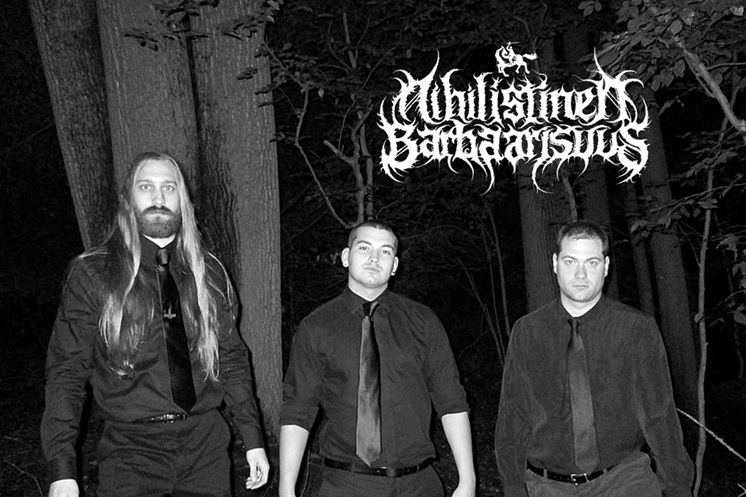 Rating album:
SAPRON
---
My name is Vladimir Cincović. This blog was created out of love for music.Support the magazine and blog Demon Reports, We need your support.
Rating cover:
AJATARA
---
My name is Jelena Indjic and I chose the name Ajatara because it is a demon that has the most influence in my creative work.