During the Covid 19/Corona virus situation Demon Reports team had the idea to do the interview with artists and the bands from all over the world about this situation and global pandemic. In this interview one of our Journalist Vladimir Cincovic was having a interview with Guitarist Steve Di Giorgio  from USA thrash metal gods Testament about the whole Covid 19 situation, how does he sees the bands, venues and fans after this situation, what does he misses the most during this Corona virus situation, about the live streaming show trends, more exclusive details, below:
1. During the Corona virus/Covid 19 situation, what was the main thing that keep you occupied during the lock-down, did it helped in the creative way, like creating new music, songs, ideas, etc?
"I flew home from the European tour right on day 1 of the newly imposed lock down and immediately started feeling sick. Not too many symptoms, just a cough and really feverish, totally burnt out and completely drained of energy. Then after waking up with a fever that lasted a total of 18 days straight and twice being refused tests, I was finally tested on the third attempt and of course…C19 positive. Over the next three weeks basically in bed, totally drained, no energy, body soreness – basically just isolated from the world and in my bedroom from my family. Since recovering from the fever and body soreness I've been trying to acclimate back to a normal life style. After being on tour for 6 weeks straight and then another month in bed, it's been a very long process to find that normal routine, also the home projects and the spring time chores have been requiring a lot of my time. I think I'm still paying a price physically for being sick for so long. But I think at the time of this interview I am pretty much beginning to feel normalish & the music projects have been rolling in. Working on a full album of bass tracks with a band from Denmark, lots of various other sessions and video lock-down kinds of stuff that it seems a lot of musicians are participating in."
2. How did this situation affected you in the promotional way, since the shows are not allowed, did the social media helped in promotional way, also did this situation affected you in financial way, as well?
"Yeah for sure, I think all of us musicians are affected. Everyone is dealing with it in their own ways. We all took a big hit, I'm sure. Social media is a big help in keeping us in touch with the world and keeping busy. Many are making cover jam videos, I've done a few of those. Being dependent upon the public for our income, I don't think anyone isn't hurting and changing their life in some regard."
3. Do you think that the major festivals and venues, as well the other bands would easily recover from this situation and how much will take your band to recover in your own opinion?
"No idea. I'm sure there will be a long transition period since every band and every venue will be needing to get back to full speed as soon as possible. I imagine a cluster fuck at first while all the bands try to book tours without overlapping. The festivals will all have to reset their booking patterns. Surely it will be very competitive for quite a while, might even change the landscape of live music forever. Nobody really knows and we can all just wait to see what happens."
4. How do you interact with fans during this situation, what will you do to be there for your fans, would you live stream maybe your shows, or something else that can be interesting for your fans ?
"Pretty much normal. I don't know if it's just metal, but there is always a good connection with the musicians and the fans. Everyone understands that live events are off for who know how long, so we're all improvising. But we have always been accessible and will keep trying to brainstorm ideas to keep afloat during these strange times."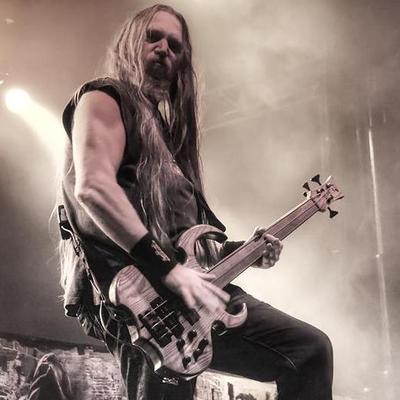 5. What do you miss the most? Live shows or being around the people that are close to you?
"This is the first time this has happened for all of us. The deviation from normal is strange everyone. We're all finding our way between isolation from those we're used to being with and the gatherings of metal-heads and good times of a concert atmosphere. Of course I miss it all, and surely we're all going a little crazy being stuck at home and trapped with our immediate families. But I've fought through this virus, and if it takes another year of avoiding crowds to keep people from getting sick I'm all for it."
6. Who will suffer the most are those bands, festivals, venues or fans?
"The ones suffering are the ones who have contracted the virus and the loved ones of those who have succumbed to it."
7. Which record you choose for the isolation theme for this situation, which one fits perfectly for this situation?
"Just one..? Or can I make a cool jam-list with: Elbicho II; Al Di Meola – Elegant Gypsy; Derek Sherinian – Planet X; Laço Tayfa – Bergama Gaydasi"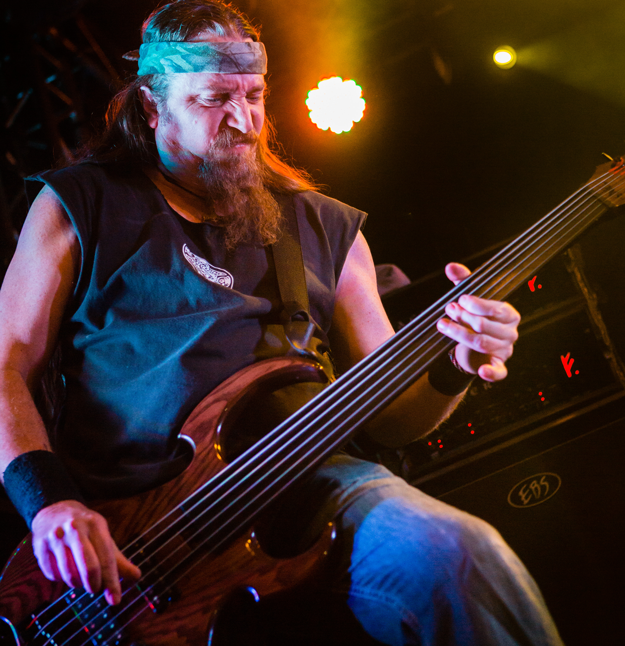 8. How do you personally see this global pandemic, do you have advice for fans and the other bands – how to easily overcome this situation?
"Nooo… no one wants advice from me. I caught the virus and almost everyone wants to stay away from me even though now it's been a month and a half since the last time I was sick. I go to the supermarket with a mask, but I think.."do I need this…?
I can't catch it again, can I..? and now that I've been quite a few weeks without symptoms, I don't think I'm contagious anymore…" But everyone is learning about this as we go. I think the best thing is just to be safe even if it's being over-safe…I mean, you can't go wrong. As soon as you let down your guard in the wrong situation the consequence might be horrible. So I would suggest that no matter if the virus hype is over done, or if it's a government conspiracy, or if we're all living in a matrix and non of this is real, I would still advise to just keep yourself safe, clean and respect each other's beliefs. It's better to be bored yet safe, than defiant and dead."
9. What do you think of this live-streaming trend, how does this look and sound to you?
"I haven't seen too much really. Every Saturday Eivør does a live streaming from her place in Copenhagen at that's pretty nice. But I haven't seen any of the big well known metal bands doing it so I'm not really up on what's going on with that."
10. Finally, do you have a message for the fans and the audience in this tough times?
"Don't watch the fucking news!!! Don't read the posts or the memes or stupid graphics on Facebook about any of this. I guess the same reason people like horror movies or roller coasters is a similar reason why they gravitate towards bad news and panic. Feeds into some morbid curiosity. But unlike a movie or a thrill ride that end, this is a rabbit hole of continuous misinformation set to provoke and agitate the polarization of differences and glorification of ignorance. Folks, it's ok to not know something, it's ok to not have an opinion on something. Learning is a slow process and takes multiple sources and experiences to become wise. You want to stay positive..? First get away from negative shit and then stick with what you know. Practice keeping things simple and not trying to worry a solution to the problems."
Thank you for the interview, stay safe!
"Thanks for spending time with me. I hope everyone can stay out of danger out there and we can see each other one day soon! Steve from Testament here in California where the grapes grow and the fire consumes. Take care of each other! Ciao. SDG"
Check out the Steve Di Giorgio LowDown: Bass Playthrough | Terra Odium – Crawling, here:
Check out Testament's official animated music video for the " Children Of The Next Level", here: