During the Covid 19/Corona virus situation Demon Reports team had the idea to do the interview with artists and the bands from all over the world about this situation and global pandemic. In this interview one of our Journalist Vladimir Cincovic was having a interview with Vocalist and Guitarist Zoran Sokolovic  from Serbian thrash-death destroyers Infest about the whole Covid 19 situation, how does he sees the bands, venues and fans after this situation, what does he misses the most during this Corona virus situation, about the live streaming show trends, more exclusive details, below:
1. During the Corona virus/Covid 19 situation, what was the main thing that keep you occupied during the lock-down, did it helped in the creative way, like creating new music, songs, ideas, etc? 
"Lots of new music and riffs while lock down. Its just a way to see how much relaxation we all actually need."
2. How did this situation affected you in the promotional way, since the shows are not allowed, did the social media helped in promotional way, also did this situation affected you in financial way, as well?
"Social media was the strongest thing to be in touch with people. I hope in the future, we will spend much time in the clubs and festivals."
3. Do you think that the major festivals and venues, as well the other bands would easily recover from this situation and how much will take your band to recover in your own opinion?
"No one will recover very soon from this situation. It made a huge problem with entire scene, but we are all stronger than that!"
4. How do you interact with fans during this situation, what will you do to be there for your fans, would you live stream maybe your shows, or something else that can be interesting for your fans ?
"I do it by social networks, and when I have a chance, in a bar :)."
5. What do you miss the most? Live shows or being around the people that are close to you?
"Live shows, dear friends and lot of mosh!"
6. Who will suffer the most are those bands, festivals, venues or fans? 
7. Which record you choose for the isolation theme for this situation, which one fits perfectly for this situation?
8. How do you personally see this global pandemic, do you have advice for fans and the other bands – how to easily overcome this situation?
"I am trying to avoid it all and think about better future. Past is the past."
9. What do you think of this live-streaming trend, how does this look and sound to you?
"It's a great thing to do, to be in touch with fans, but in Serbian conditions, we have to wait until.we start to play live."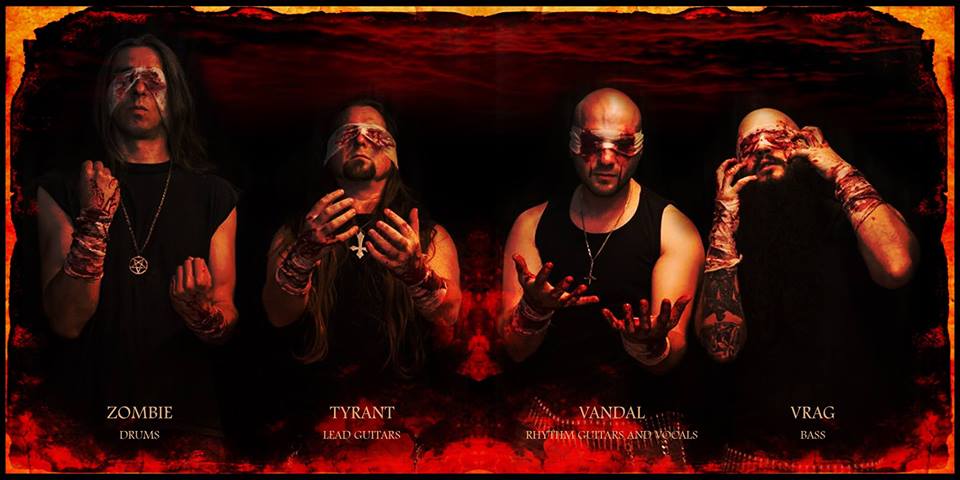 10. Finally, do you have a message for the fans and the audience in this tough times?
Keep it strong! We are legion!
Thank you for the interview, stay safe!
Check out the official music video for the "Legija", here: