Cathartic black metal outfit Gaerea are now streaming their upcoming new album 'Limbo' in full in advance of the release date. The album will be officially released upon the masses this Friday on July 24th. The full album is streaming today at 16:00 CEST.
The band states this about the full stream of the new record:
"Ladies and Gentlemen, let us surprise you all with the Official Album Stream of LIMBO, our brand new Album which, even though its only set to be officially released on the 24th July, we want to take your world by storm and just unveil this beast once and for all. For nearly 1h straight we sit back with you all and listen, embrace and Fall into the Vast Forgotten Limbo. We will be in the live chat to answer all your questions, comment on your obsessions and fall in love with your deepest emotions. Remember, We are Gaerea and this is our world."
Gaerea recently announced they will hit the road throughout Europe with Harakiri For The Sky and Schammasch in January/February 2021.
Gaerea with Harakiri For The Sky and Schammasch tour dates 2021:
28 Jan 21 Warsaw (PL) Hydrozagadka
29 Jan 21 Prague (CZ) Nova Chmelnice
30 Jan 21 Erfurt (DE) From Hell
31 Jan 21 Dresden (DE) Chemiefabrik
01 Feb 21 Kassel (DE) Goldgrube
02 Feb 21 Mörlenbach (DE) Live Music Hall
03 Feb 21 Dortmund (DE) Junkyard
04 Feb 21 Kortrijk (BE) De Kreun
05 Feb 21 Arnhem  (NL) Willemeen
06 Feb 21 Leiden (NL) Gebr de Nobel
07 Feb 21 Trier (DE) Mergener Hof
08 Feb 21 Paris (FR) Backstage
09 Feb 21 Toulouse (FR) Le Rex
10 Feb 21 Barcelona (ES) Sala Boveda
11 Feb 21 Martigny (CH) Les Caves Du Manoir
12 Feb 21 Wetzikon (CH) Hall of Fame
13 Feb 21 Regensburg (DE) Airport Eventhalle Obertraubling
14 Feb 21 Salzburg (AT) Rockhouse
Festival and show dates:
24 Jul 20 Famalicao (PT) Laurus Nobilis Music
31 Oct 20 London (UK) Subterranean Manifestation II
11 Dec 20 Berlin (DE) De Mortem et Diabolum
03 Mar 21 Helsinki (FI) On the Rocks
04 Mar 21 Tallinn (EE) Sveta Baar
05 Mar 21 St. Petersburg (RU) Zoccolo 2.0
06 Mar 21 Moscow (RU) Rock House
29 Apr 21 Barroselas (PT) SWR Barroselas Metalfest (Exact date TBA)
23 Jul 21 Zarnovica (SK) Gothoom open air fest (Exact date TBA)
31 Jul 21 Steenwijk (NL) Stonehenge Festival
18 Aug 21 Borre (NO) Midgardsblot (Exact date TBA)
The band states this about the upcoming new tour:
"Fellow Ambassadors from European Vortex Lands! After a devastating First Song launch yesterday who absolutely blew a lot of mind out there, today we are honoured and thrilled to announce a new European Tour, this time alongside our long time friends Harakiri For the Sky and Schammash. We are very much looking forward to bring the Wandering Limbo Scapes upon you all!"
Something rises in the bleak and blackened skies of society as we know it. Vortex community Gaerea are about to bestow their Undying Sigil to the masses, with their brand-new full length 'Limbo'!
Gaerea is a black metal quintet from Portugal. Emerging in the beginning of 2016, the band released their first (self-titled) EP on November 11, 2016 through Everlasting Spew Records. The EP received many praises from the worldwide press, and it was not long before the first full length "Unsettling Whispers" (2018) was presented.
With that, Gaerea had the pleasure to perform and tour festivals in Europe and China, including performances with Jupiterian in April 2019 and a headlining Chinese tour in May 2019. The band already performed at festivals like SWR Barroselas Metalfest (PT), De Mortem et Diabolum (DE), Throne Fest (BE), Frantic Fest (IT), Eresia Metal Fest (IT), Amplifest (PT) and many more. During the fall of 2019, the band did an extensive tour with label mates Numenorean under the Doomstar Bookings wing throughout Europe.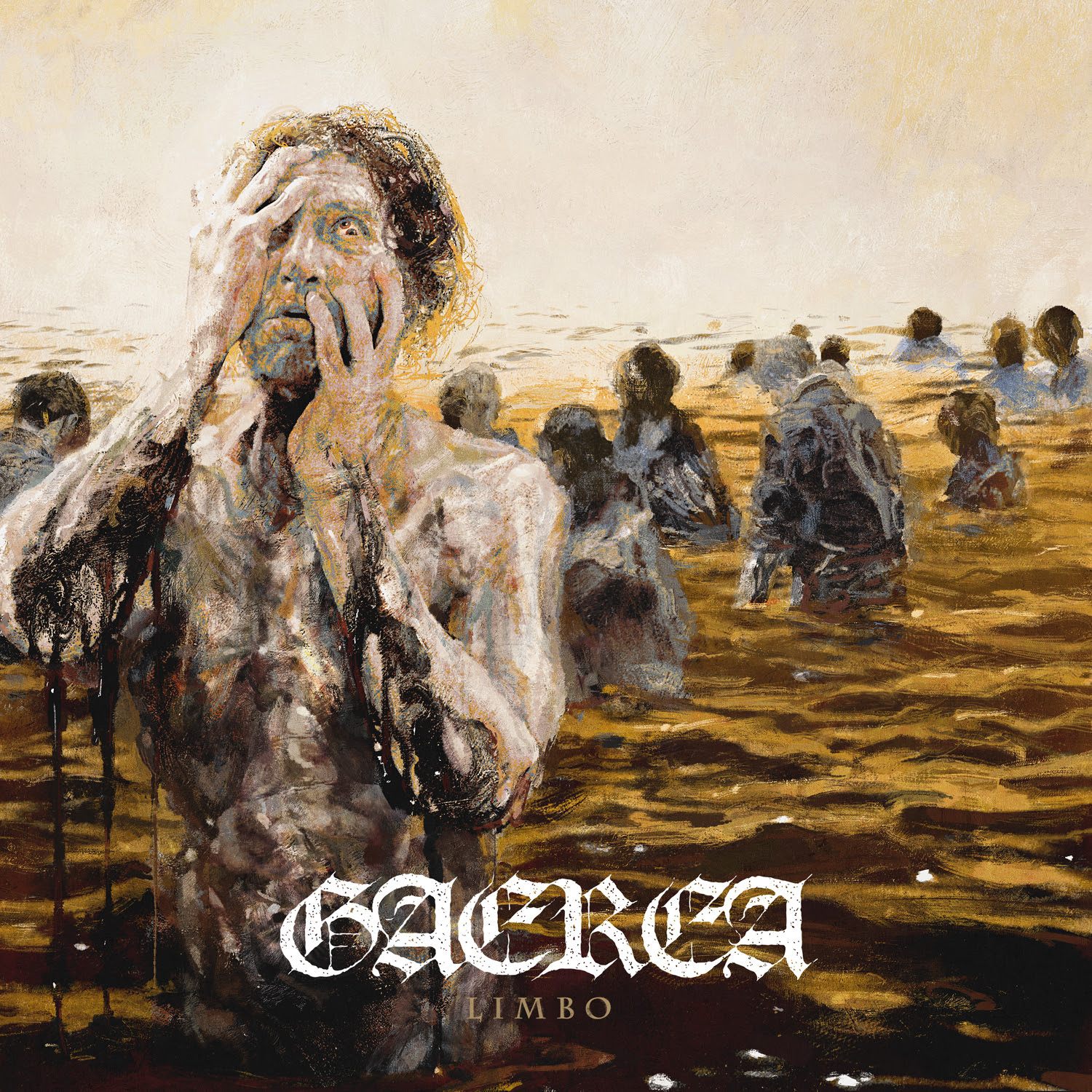 Track-list:
1. To Ain (11:15) ((HERE)
2. Null (6:01) (HERE)
3. Glare (7:16)
4. Conspiranoia (9:15) (HERE)
5. Urge (4:50)
6. Mare (13:11)
Total playing time: 51:48
Total playing time: 51:48
Studio/recording: Demigod Recordings (PT)
Mix/Master: Miguel Tereso
Links:
Facebook: www.facebook.com/gaerea
instagram: www.instagram.com/gaerea_
Bandcamp: www.gaerea.bandcamp.com
Check out the full stream of the new record "Limbo", here: