Cathartic black metal outfit Gaerea are now releasing a brand new song "Null" taken from their forthcoming album "Limbo". The album is slated for release on July 24th, via Season of Mist Records.
Statement of the band about the new music video/song:
" "Null" exploits the unnatural vision of the undying martyrs. These are different souls from another time. The power of being a living creature and not just a random programmed soul who is constantly being dragged into the false Sunlight. "Suicide is part of your life" was never about them, but us as its the only threat worth dying for. I am not from this world."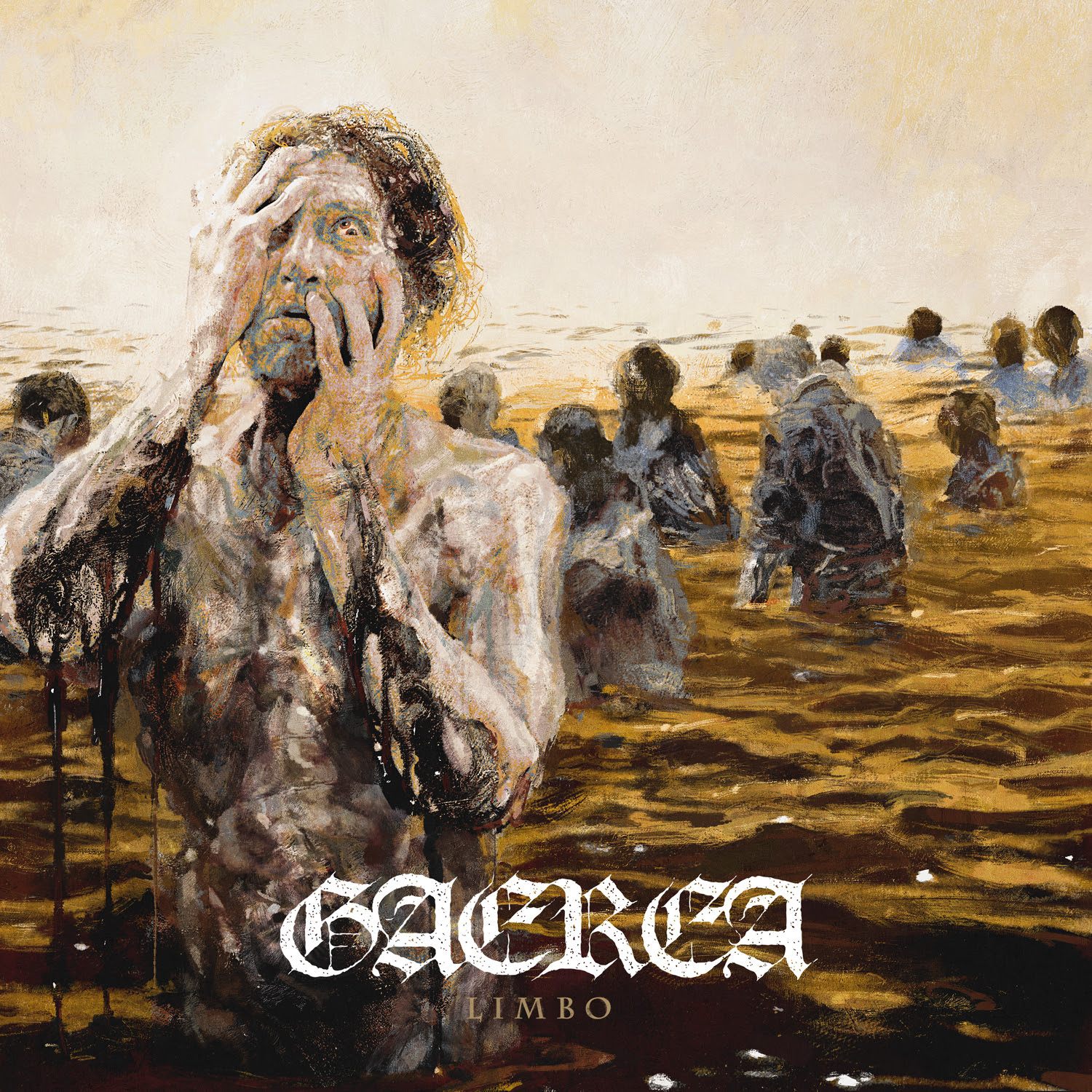 Track-list:
1. To Ain (11:15)
2. Null (6:01) (HERE)
3. Glare (7:16)
4. Conspiranoia (9:15)
5. Urge (4:50)
6. Mare (13:11)
Total playing time: 51:48
Festival and tour dates:
24 Jul 20 Famalicao (PT) Laurus Nobilis Music
31 Oct 20 London (UK) Subterranean Manifestation II
11 Dec 20 Berlin (DE) De Mortem et Diabolum
03 Mar 21 Helsinki (FI) On the Rocks
04 Mar 21 Tallinn (EE) Sveta Baar
05 Mar 21 St. Petersburg (RU) Zoccolo 2.0
06 Mar 21 Moscow (RU) Rock House
01 Apr 21 Viveiro (ES) Resurrection Fest (Exact date TBA)
29 Apr 21 Barroselas (PT) SWR Barroselas Metalfest (Exact date TBA)
23 Jul 21 Zarnovica (SK) Gothoom open air fest (Exact date TBA)
31 Jul 21 Steenwijk (NL) Stonehenge Festival
18 Aug 21 Borre (NO) Midgardsblot (Exact date TBA)
Gaerea are furthermore releasing the cover artwork for "Limbo", which was created by the talented Eliran Kantor. Gaerea is a black metal quintet from Portugal. Emerging in the beginning of 2016, the band released their first (self-titled) EP on November 11th in 2016 through Everlasting Spew Records. The EP received many praises from the worldwide press, and it was not long before the first full length "Unsettling Whispers" (2018) was presented.
With that, Gaerea  had the pleasure to perform and tour festivals in Europe and China, including performances with Jupiterian in April 2019 and a headlining Chinese tour in May 2019. The band already performed at festivals like SWR Barroselas Metalfest (PT), De Mortem et Diabolum (DE), Throne Fest (BE), Frantic Fest (IT), Eresia Metal Fest (IT), Amplifest (PT) and many more. During the fall of 2019, the band did an extensive tour with label mates Numenorean under the Doomstar Bookings wing throughout Europe.
Are you finally ready for the tale of the Fallen Society and the journey to the vast Void, the only good in Life? Let us begin then. In the first hopeless circle, on too great and Undeniable Nothingness. WE ARE GAEREA.
A first chapter of the fallen society tale can now be viewed in the form of a music video down here.
Available formats:

Digipak
LP in various colours
Digital
Studio/recording: Demigod Recordings (PT)
Line-up: unknown
Mix/Master: Miguel Tereso
Links:
Facebook: www.facebook.com/gaerea
instagram: www.instagram.com/gaerea_
Bandcamp: www.gaerea.bandcamp.com
Check out the official music video for the "Null", here: