2020 was a year that will live forever in infamy as "The Covid year". More than half of the population saw life crumble due to disease, economical problems caused by pandemics or mental issues as a result of lockdown, but not Danish symphonic/Viking metallers Heidra. The quartet took the downtime to work on their third record "To Hell Or Kingdom Come" – a record that would complete their trilogy of story-driven concept albums "The Dawn Trilogy".
The album was recorded in Italy and Denmark in July and August of 2021 and like Heidra's previous work "The Blackening Tide", was recorded with producer Marco Mastrobuono (Hour Of Penance). To play the drums on the album, the band enlisted the help of Francesco Paoli (of Fleshgod Apocalypse fame) whose stellar drumming provided the backbone of "To Hell or Kingdom Come".
This new record takes Heidra in a more aggressive direction, drawing inspiration from classic melodic death metal, while at the same time having the band's melodies and clean singing at its core. "To Hell Or Kingdom Come" will be released in digital, CD and LP (two colors, each limited to 300 units) by Mighty Music Records on April 8th.
Pre-orders are available HERE FOR PRE-ORDER. The first digital song "Dusk" – will be released this Friday.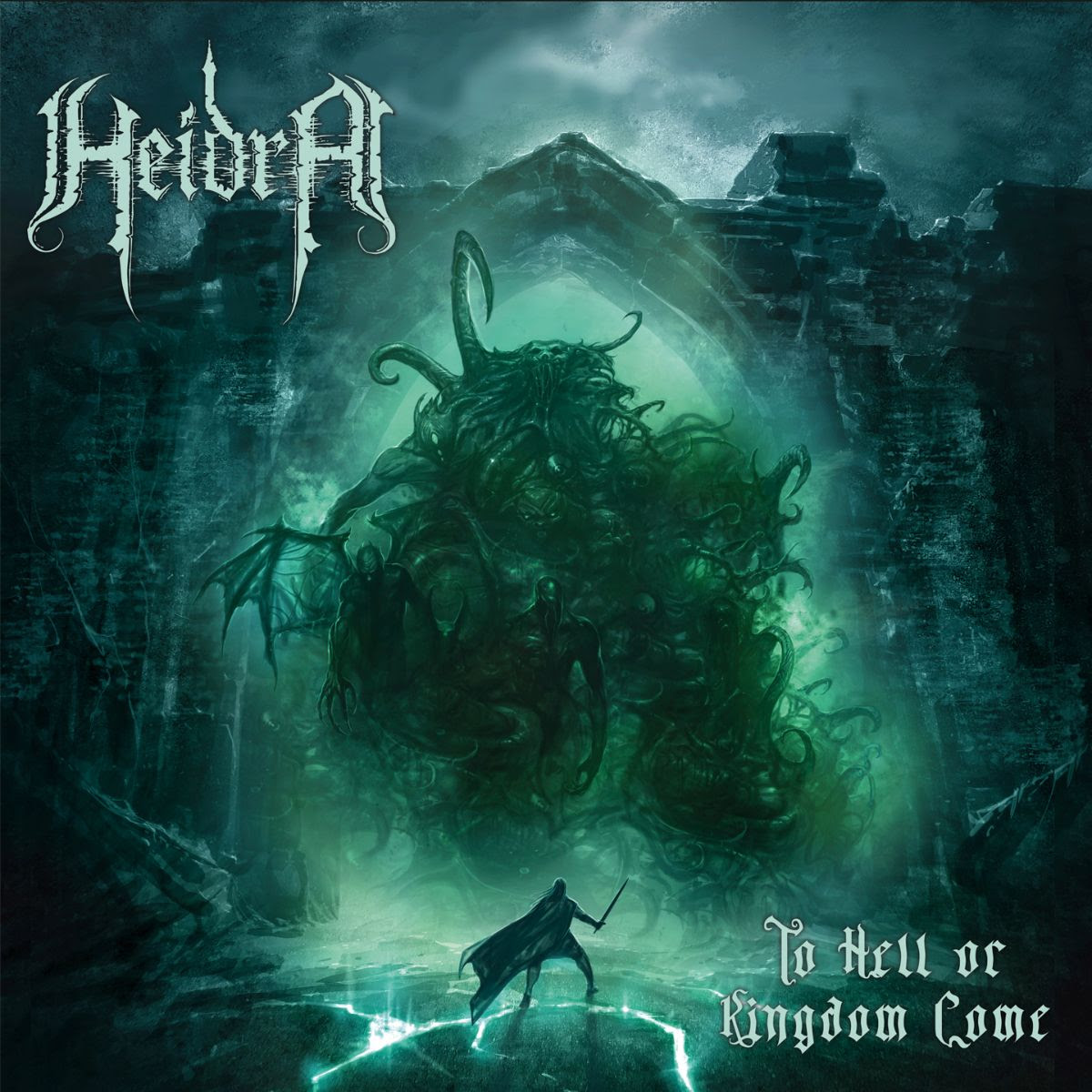 Track-list:
1. The Beginning And The End
2. Retribution's Dawn
3. Dusk
4. The Rebirth
5. Wolfborn Rising
6. Fall Of the Fey
7. To Hell Or Kingdom Come
8. Ancient Gates
9. Cloaks And Daggers
10. Two Kings
Webshop:
https://bit.ly/heidra
Links:
Facebook: https://www.facebook.com/HeidraOfficial/
Instagram: https://www.instagram.com/heidraofficial/
Spotify:https://open.spotify.com/artist/
Bandcamp: https://heidra.bandcamp.com/