Latitudes premieres the second song called "Dovestone" from their upcoming new release "Part Island" which will be released the on April 5th via Debemur Morti Productions.
This song has such a divine vibe and darkness to it, it's melodic, it has that parts from fast black metal riffs to the slower doom influences, and of course there are clean vocals that, that has that unique atmospheric tone to it. Concept of the whole song is very diverse, there are many influences here from black metal to gothic and doom metal influences, and vocals have that element's too. A powerful 7-minute song, that has the effect to take to a another time and different world from reality, melodic, epic, hypnotic, relaxing/peaceful and dark, makes this experience of traveling to a another world more colorful and inspiring, for the listener to experience from elements of other genres in the song, and atmospheric vibe that is the most present one it the song, a real ride through some dark paradise in music style. Song with some amazing riffs and dark elements, that will surely show the listener, that the game is one, and the dark trip can begin.
Helmed by a performance of sheer naked honesty from vocalist Adam Symonds, "Part Island" incorporates acoustic guitar, piano and analogue synth within flowing volleys of melodic black metal, weighty contemplative doom and the wide-ranging wistfulness of indie, folk and shoegaze songwriting.
Produced by Chris Fielding (Conan) at "Skyhammer Studio", mastered at Audiosiege (Converge) and featuring Artwork by the in-demand Dehn Sora (Blut Aus Mond).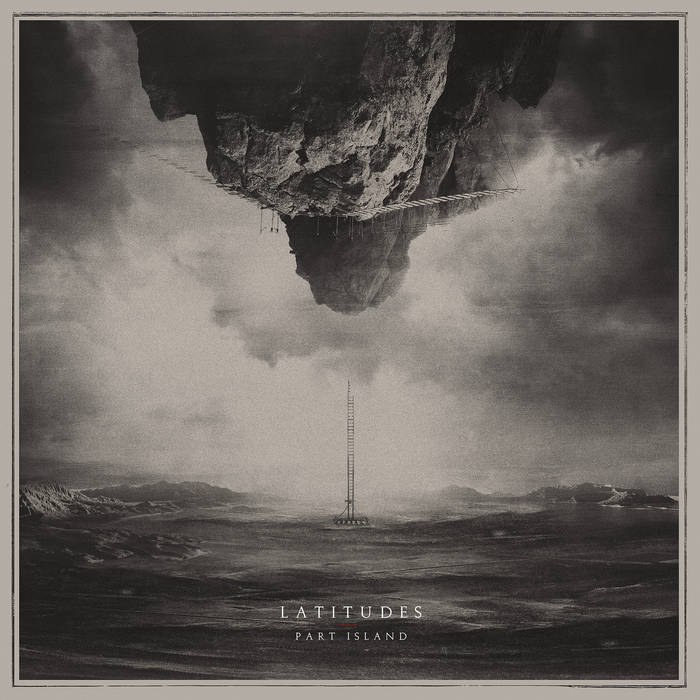 Track-list:

1. Underlie
2. Moorland Is The Sea
3. Dovestone
4. Fallowness
5. The Great Past
6. Part Island
The album can be pre-ordered on special edition vinyl, vinyl and cd from the European shop, the North American shop and Bandcamp.
Links:
Facebook: https://www.facebook.com/Latitudesmusic/
Check out the premiere and the stream of the song called "Dovestone" here, enjoy it: