Back in 2016 Vocalist Liv Jagrell, known worldwide as the frontwoman for Sister Sin, let the music world know that she had formed a new band. Liv Sin, driven by massive guitar riffs and a heavy modern metal sound released their debut record "Follow Me" in 2017. Their second record "Burning Sermons" was released in 2019. Both albums spawned multiple popular singles such as "Let me Out" and "Blood Moon Fever".
Fast forward to 2023, after a two-year down period and revamped line-up, Liv Sin is now completely recharged and ready to hit the stages again. Not forgetting the record shops' racks, with their new record "KaliYuga". This record is referring to the fourth of the four "Yugas" in Hinduism, the era precisely dedicated to the present age, full of conflict and sin. The theme of Kali Yuga was also reflected in the record's writing process.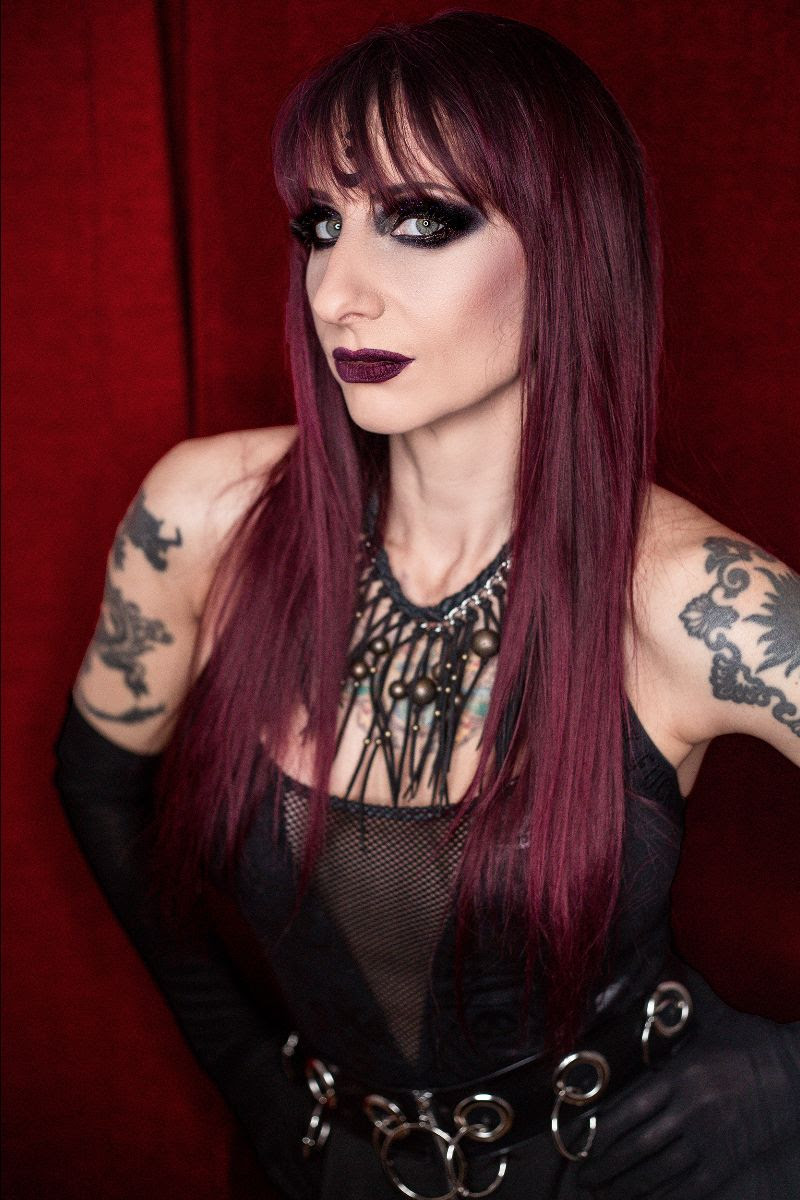 Liv states this about upcoming record:
"Since we produced this album ourselves, we definitely tried out a lot of new things, and I confess, I went a bit crazy with the vocals in certain parts.
Musically, "KaliYuga" is Liv Sin on steroids. We took influences from everywhere, from newer metal acts such as Architects, Parkway Drive to vocal inspiration from King Diamond. I am ecstatic with the outcome".
And with such record in hands – Liv Sin could only pick a production team that would do justice to the songs. Simon Johansson (from Wolf and Memory Garden fame) and Mike Wead (King Diamond and Mercyful Fate axeman) were summoned to record this album, while the mix and mastering duties were delivered to console-wizard Tue Madsen (Witchery, The Haunted, At The Gates, etc). A winning team for a strong and cohesive album that will for sure kick off 2023 in a true heavy way.
Track-list:
1. The Process
2. Antihero
3. King Of Fools
4. Forget My Name
5. Karma
6. I Am The Storm
7. Virus
8. D.E.R.
9. The Swarm
10. Horizon On Black
"KaliYuga" will be released on digital, digipack CD and LP (black vinyl, limited to 500 units) via Mighty Music Records on January 27th, 2023.
Pre-orders are available HERE and HERE.
Line-up:
Liv Jagrell – vocals
Daniel Skoglund – bass
Jay Matharu – lead guitar
Patrick Ankermark – guitars
Per Bjevoluk – drums
Links:
Spotify: https://open.spotify.com/artist/
Website: https://www.livsinofficial.com/
Instagram: https://www.instagram.com/livsinofficial/
Facebook: https://www.facebook.com/livsinofficial