On January 28th Lucer will be back  with their third record "The New World"! On "The New World", the pure rock sound that many know from Lucer's debut record is accompanied by both electro-beats and sync effects – and that is exactly the common thread throughout the album. It's the sound of rock a la 2022, and a band that has really found their DNA.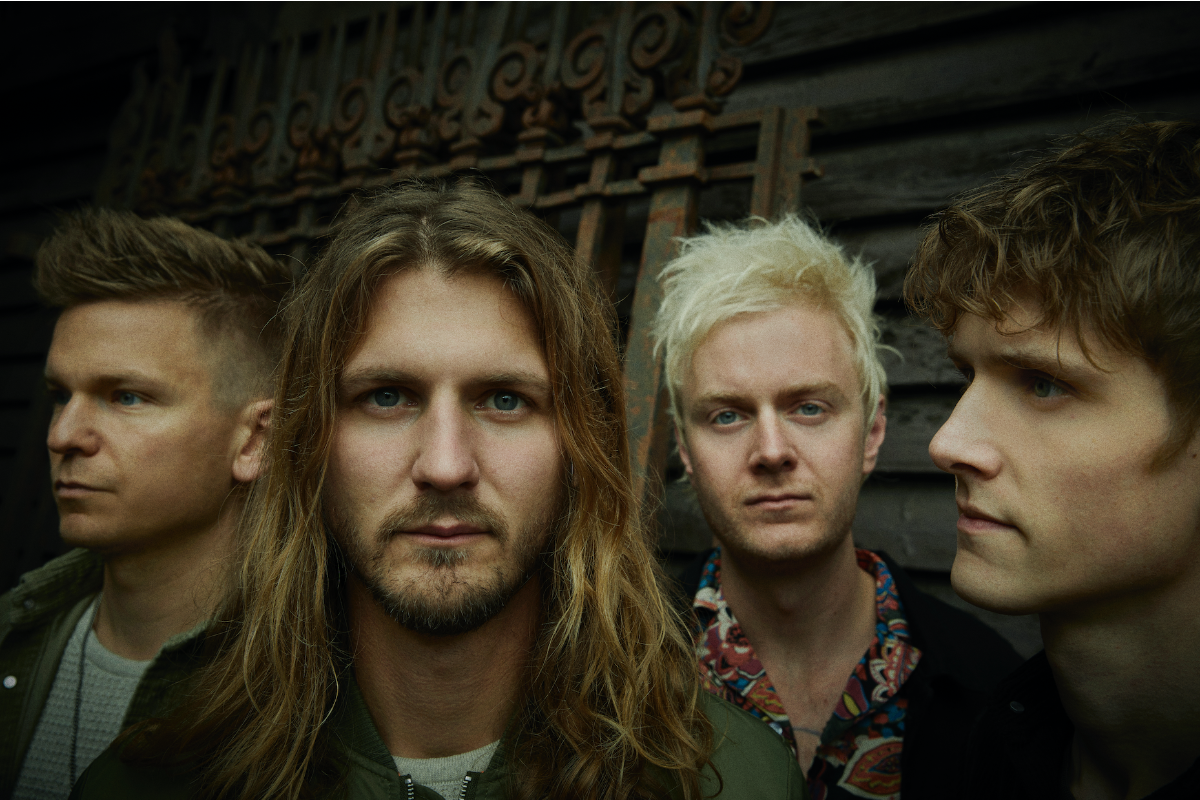 Bassist and Vocalist Lasse Bøgemark states this about the new official upcoming record:
"On our new album, we still have the song writing in focus rather than the form and sound. This time we have teamed up with one of the most talented producers in Denmark to give the album exactly the universe and the common thread that was a bit missing on "Ghost Town". We are both harder and at the same time more mainstream than ever before.
The album has been created during lockdown, so it has been obvious for us to name it after the new world we all live in. The ball has come over on our side, and the 10 songs that are on the album are all an expression of Lucer has landed the place Lucer should be."
The new sound is largely due to the collaboration with producer Christoffer Stjerne (H.E.R.O.), who, according to Lucer  – have a different approach in the studio than they have been used to. He is not shy on challenging the band and trying out new approaches, and that is exactly what has created "The New World".
Track-list:
1. The New World
2. One Of Us
3. No Soul
4. Older
5. Empire
6. Death Wish
7. Revenge
8. White Lies
9. Trouble
10. Only One
Like Lucer's first two records, the latest in the series is also created with live performances in mind. The Copenhagen rock band has made a name for themselves both at home and abroad with their explosive energy and amazing performances – and it does not stop with "The New World". On the contrary , "The New World" is concocted by a more adult Lucer, who has found their own way after a few years of searching, and who is now finally ready to present it to the rest of the world – with the big scenes in the spotlight.
"The New World" will be released by Mighty Music Records in CD, LP (grey vinyl, limited to 300 units) and digital formats on January 28th, 2022.  Lucer will also play a release show on the same date of the official release on  January 28th in 2022 at Hotel Cecil at Copenhagen.
Lucer released earlier this year their straight rock'n'roll album "L.A. Collection", containing newly recorded tracks they wrote at the beginning of their career. The record was released in LP version.
Pre-orders up now at this link.
Links:
Website: http://lucerofficial.com/
Facebook: https://www.facebook.com/lucerofficial/
Instagram: https://www.instagram.com/lucerofficial/