Caledonia metal band Saor are announcing two re-issues on Season of Mist Records. The debut record "Roots" will be available on vinyl and CD, with the bonus songs "Pictish Pride" (Ainshval cover) and "Yearning" (unreleased demo track). The release date is set for August 21st.
The re-issue of the full-length "Aura" is fully remastered and will appear on vinyl and CD with the bonus track "Ashes" (unreleased demo song). The release date is set for September 11th.
Pre-orders for both re-issues are live in the Season of Mist Records shop HERE.
Track-list:
1. Roots (16:36)
2. Carved in Stone (13:33)
3. Saorsa (02:17)
4. A Highland Lament (17:33)
5. Pictish Pride (Ainshval Cover) (06:33) (Bonus Track)
6. Yearning (04:26) (Bonus Track)
Total playing time: 0:56:32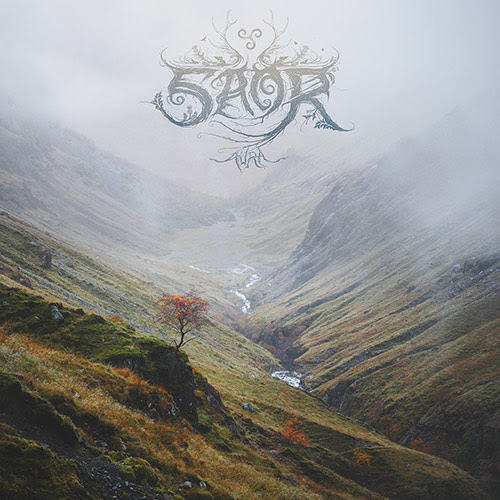 Track-list:
1. Children Of The Mist (12:15)
2. Aura (13:37)
3. The Awakening (10:09)
4. Tombs (02:37)
5. Farewell (08:22)
6. Pillars Of The Earth    0:12:11
7. Ashes (03:27) (Bonus track)
Total playing time: 1:02:38
Links:
Website: http://www.saormusic.com
Band-camp:  http://saor.bandcamp.com
Facebook:  http://www.facebook.com/saorofficial
Instagram: http://www.instagram.com/saormusic
YouTube:  https://www.youtube.com/user/saormusic
Management & Booking:
joe@redback-promotion.com (EU/ World)
alissa@gatekeeperproductions.ca (Booking North America)
Check out the remastered song "Aura", here: