"Skatepunk" delivers a guitar-driven onslaught of intricate melodies and intense rhythms laced with lashing of distortion as a upcoming offering – from Scarlatamusic. The new EP will be released on January 20th, 2023 and follows the debut full-length "Power Through" – that was released back in April 2022.
Skatepunk's opener "HyperActive" brings energetic beats with high-speed rhythms and compelling leads. Harmonized leads venturing into oriental scales introduce an intriguing aspect to the track before diving back into speed-metal performance styles. Moving into more traditional metal influences. "Mind Reader" brings melodic guitars and thrashing percussion in to showcase another side to Scarlatamusic's sound. High-speed rhythms and thunderous percussion sees soaring leads weave throughout the sound as it progresses. The trio of songs concludes with the title track. A wall of fuzz-fueled distortion explodes with a huge impact. "Skatepunk" makes it's presence known venturing down the noisier route with Scaralatamusic's chosen guitar tones. Dynamically the instrumentation ebbs and flows conveying a range of moods.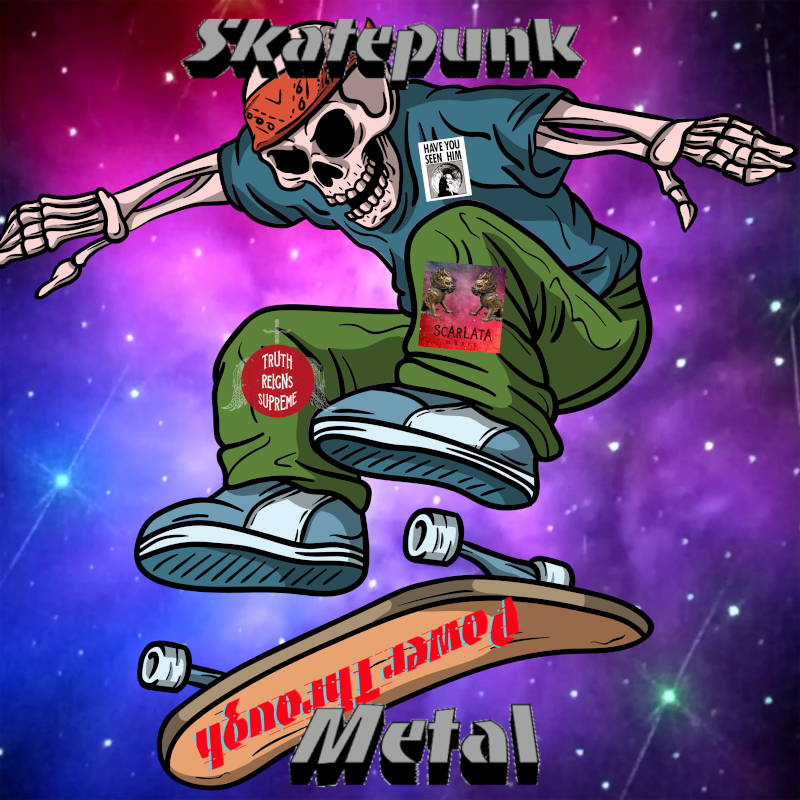 Track-list: 
1. HyperActive
2. Mindreader
3. Skatepunk
About artist:
Located in Boulder, Colorado, Scarlatamusic, a self-taught instrumentalist, produces dynamic tracks that show off a wealth of heavy and soaring styles. Song writing began in earnest back in 2016 and the summer of 2020 saw the release of the debut EP "Metal-Baby" fully self-produced.
Line-up:
John Scarlata (guitar, bass, drums, vocals)
Credits:
Arnaud Krakowka of Metal Drum Tracks (drums in "Mindreader" & "Skatepunk")
Links: 
Website: https://scarlatamusic.com/
Bandcamp: https://scarlata1.bandcamp.com/
Facebook: https://www.facebook.com/Scarlatamuisic
Instagram: https://www.instagram.com/scarlatamusic/
YouTube: https://www.youtube.com/channel/UCmBFO2XBM77iJJXfgP9pS2A