The Icelandic Viking Metal Heroes   Skálmöld present the very first video for their upcoming album "Sorgir"(eng.: Sorrow).  Skálmöld, known for their unique sound, taking you with "Sverðið"(eng.: sword)right into one of the four stories full of tragedy and death. But beware, there are two sides! As every story is told from two perspectives, first called "Sagnir" (tales) and second "Svipir" (ghosts), the last four songs of " Sorgir"will give you a different view of the previous experience.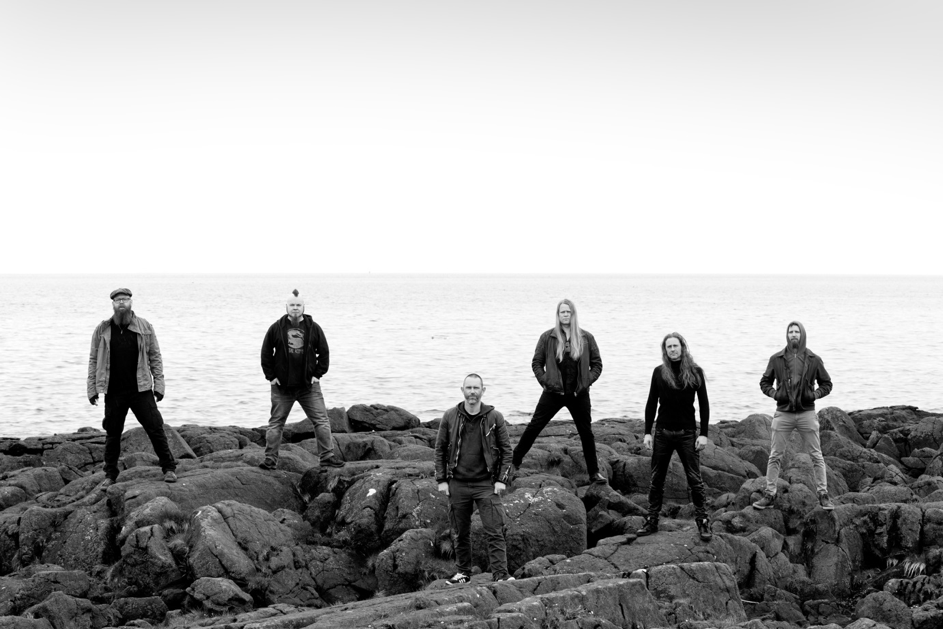 While  Skálmöld are currently playing their sold-out shows together with the Icelandic Symphony Orchestra (Sinfóníuhljómsveit Íslands) in their hometown Reykjavík in front of fans from 37 (!) different countries, you can be amongst the first ones to listen to "Sverðið"!
The band stated this about the song: "We are happy to share with you the first single from our album "Sorgir" ("Sorgir"). This (quite folky) song is an epic tale of a brave Viking fighting a battle and winning against the odds, until his sword brakes in half and he is killed."
"Sorgir" is a dark, cold and tragic album dealing with Icelandic myths of superstition, shadows, specter, and despair. Look elsewhere for something light, warm and comforting! Soaring melodies, folk elements, and harsh outbursts remind of the chilly beauty of Skálmöld 's home country – Iceland, the eternal and awe-inspiring source of inspiration for neck-breakers such as "Gangari" and the gripping epic "Mara."
Tracklist:
1. Ljósið
2. Sverðið
3. Brúnin
4. Barnið
5. Skotta
6. Gangári
7. Móri
8. Mara
"Sorgir" is available in the following formats:
1 CD Digipak + Bonus Track
2 LP Gatefold in different colors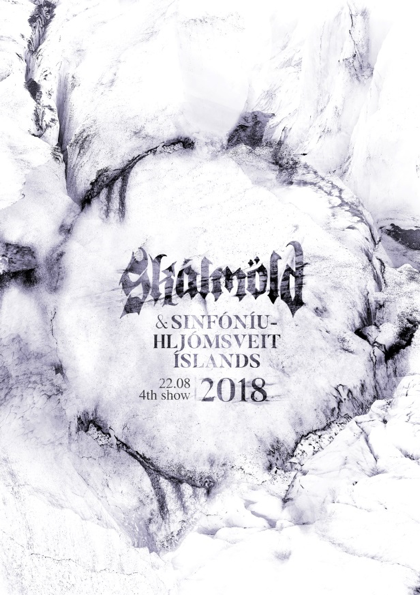 Skálmöld live:
From August 22nd until August 25th   Skálmöld will play four special shows together with the Icelandic Symphony Orchestra in their hometown Reykjavik. Fans from all over the world took the chance to be part of this once in a lifetime experience. They came from all over Europe, the US, Canada, Australia, Argentina, Japan and many more states to Iceland.
Line-up:
Baldur Ragnarsson – Guitar/Vocals
Björgvin Sigurðsson – Vocals/Guitar
Gunnar Ben – Keyboards/Vocals/Oboe
Jón Geir Jóhannsson – Drums/Vocals
Snæbjörn Ragnarsson – Bass/Vocals
Þráinn Árni Baldvinsson – Guitar/Vocal
Check out the lyric video for the song "Sverðið" here, enjoy it:
https://www.youtube.com/watch?v=m4OhTohnTe4&feature=youtu.be