2020 was a horrible year with all of the Covid-19 restrictions affecting everyone around the globe, but mostly the bands and the musicians. Here is the Top list of the following genres in the strange 2020 year, we hope that the 2021 will be way better than this one. Check out the Top list, below:
10. Igorrr – Spirituality and Distortion (Metal Blade Records)
French experimental masters Igorrr is a very unusual/strange band – with some catchy vibe to their music, unique musical arrangements, stories in their song and influences that are clearly very well adapted into each song. This record is surely very unusual and a specific one – like their other records that they released – also the unusual metal record that the fans of the genre are use to. This one has that raw vibe to it, also that intense atmosphere -with  that classical and electronic music influences, accompanied by some metal dose of crushing domination to it, that is interesting for listening, as well a unique experience through the mixed genres in one record. Every song is a journey, a trippy one – that will make the listener's confuse, but eventually with all of the confusing and the weird things, they will get hooked on it. So this is the reason why this record is on this Top List.
9. Silvera- Edge of The World (Mighty Music)
Danish melodic hard rockers Silvera sure did a fantastic job with this record and their debut one. It has the whole perfect formula for the modern rock record, great balanced riffs, drum section with it- the production as well. which made that balanced even more better, adding more quality to the bands sound and awesome musical skills – also the whole record has this groove melodic rock moments that has a dose of true rock n' roll magic to it. This record is emotional, energetic – it has a dose of tragedy, but as well a positivity to it – beside the technical part of the record, making it the perfect one for this list. Be sure, to check it out, especially the fans of modern melodic rock.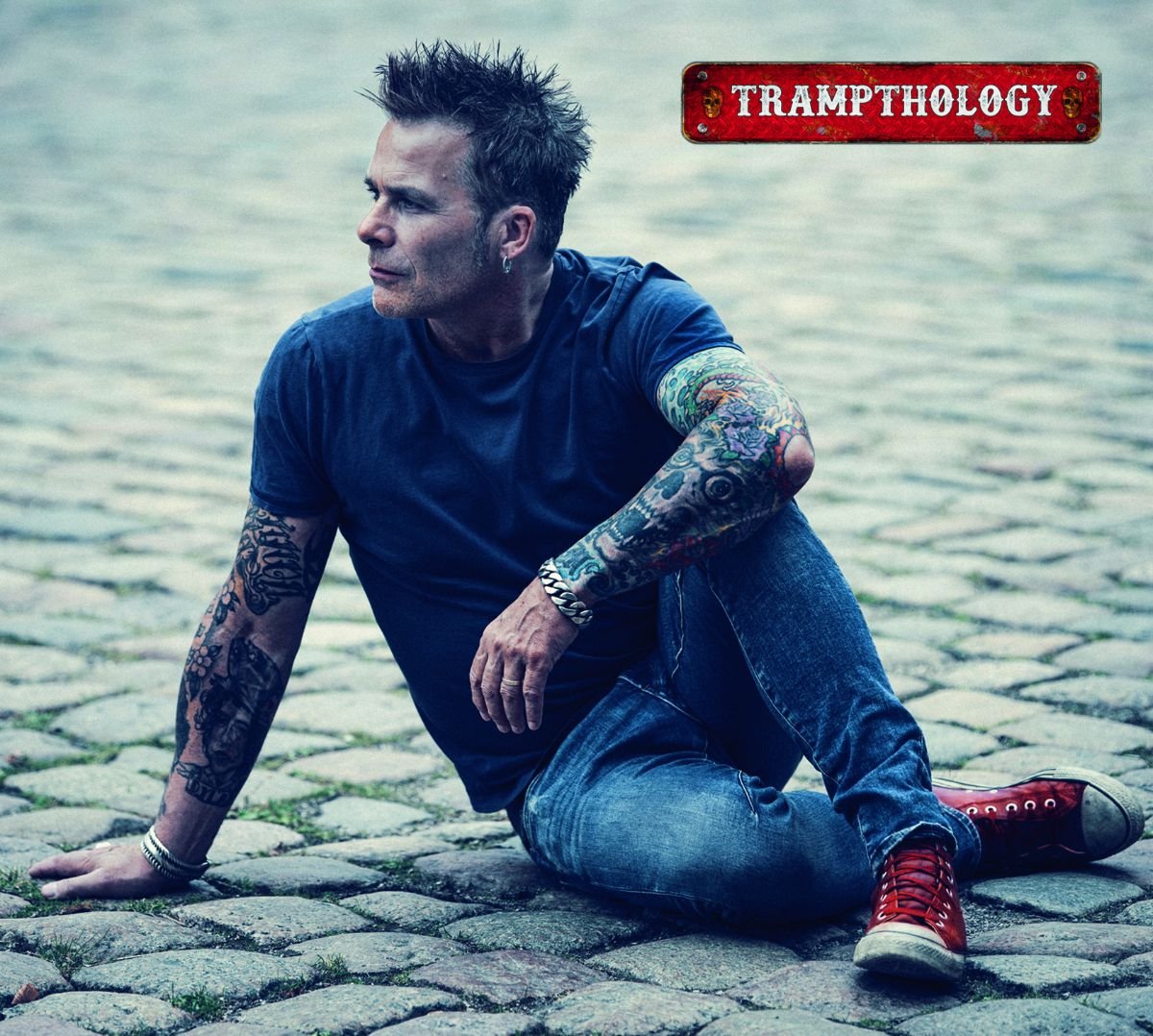 8. Mike Tramp – Trampthology (Target Records)
This  is great compilation of 16 amazing and best songs from Mike's carrier that is 25 years long, who was also a former Vocalist of the cult band White Lion and the Freak of Nature, this Danish rock musician definitely – deserve it's place on the list, because of specific Mike's vocals and how he presents the stories in the song – in such relaxing and divine way. And of course that classical rock moment gave the whole compilation it's true charm – showing the emotions of the each song and the stories just in the perfect way.  All of the 16 songs perfectly represents Mike's carrier and his simplicity in his music approach – with all of the philosophical messages and life wisdom, that shows simply things can have a powerful effect and influence on everyone – so this is why this record, must be on you "Must listen" list.
7. Solstafir -Endless Twilight of Codependent Love (Season Of Mist)
Icelandic rock masters Solstafir is very well known for it's special approach to rock music. Every record of this band is a storytelling one – with great combination of low ground riffs, very unique/specific vocals by  Aðalbjörn "Addi" Tryggvason – that presents that depressive side of life. This record has that divine atmospheric touch to it –  with some melancholic elements and melodic sounds that bring out the best of this record – fused with some old school dark rock n' roll sound and low ground riffs and with some black metal moments in some parts of the record, making it the perfect one for this list. Each song has it's own personal sound and 8 songs are on Icelandic language – that is why it is more interesting for listening – it has all that one rock record needs to be.
6. Green Carnation – Leaves of Yesteryear (Season Of Mist)
After 14 years Norwegian prog metal giants Green Carnation got back in 2020 – with the outstanding new record, that absolutely deserves it's place on this list. This record is just a true masterpiece – that has so much prog virtuosity in it – through the great balanced riffs and the vocals by Kjetil Nordhus with each other – the atmospheric, melodic sounds as well, that completely presented this record filled with the symphonies of divinity – with all of the coordinated and technical part of the record.  It has also that philosophical messages, the deep ones – that makes you thing twice about it – which is exactly what should one great record reflect on the listener. There is also a cover of Black Sabbath "Solitude", the best one there is- that goes along with the concept of the whole record and they presented this cover in such a flawless way in their own style and vision of it. This record presents the true form of art through music and lyrics – it is one of a kind masterpiece – that is worthy of listening and worthy to be on this Top List, as well!
5. And Oceans – Cosmic World Mother (Season Of Mist)
After 17 years the Finnish black metal titans And Oceans are back with the intriguing and powerful black metal record. This record is unusual one – first of all the title shows this record is not some ordinary black metal record, which at the start is interesting for the listening – of course the flawless balanced music mixed with the atmospheric/ melodic music fused with black metal crushing riffs and drum set – deserves to be on the fifth place of this Top List. It has that true black metal toughness – with the whole atmospheric, melodic and symphonic moments that creates this cosmic vibes and sounds in full, adding the drama to the record – fused with devastating crushing vocals by Mathias Lillmåns also the Vocalist of Finish folk metal crushers Finntroll, that presents the true comic power of this record – highly recommended for all of the black metal fans.
4. Venomous Concept – Politics Versus the Erection (Season Of Mist)
Formed by  Kevin Sharp from Brutal Truth and Shane Embury from Napalm Death the titan was created Grindcore deity Venomous Concept. This record is a punk/hardcore and grindcore monster ready to shake the ground – with deserved forth place on this top list. It has it all the punk/hardcore power violence vibe, hard crushing riffs – with the insane drum set, fused with harsh/raw growl vocals, that is the plus for this record, since the growls presented the  punk /hardcore and  grindcore vibe and spirit at its best. The record presents as well the concept of  rebellion  and truth in the most perfect way . The title itself is ideal presentation of the 2020 year, it said it all. With out comprise this fury of viscous rage in the sound and lyrics is for sure the highlight of the record – with the fast balanced technical part of the record – that can spins some heads around. Truly the best punk/hardcore record of the year, also deserved place on this list.
3. Iron Angel – Emerald Eyes (Mighty Music)
Germans heavy/speed metal masters Iron Angel did something truly amazing with this record, that is why there are the third best record of the 2020. This is a classical heavy/speed crushers with some 80's influence. This record has some serious good riffs and drum set – with the true  speed and heavy metal power of it and great old school vocals by Dirk Schröder . Through out the whole record there is no stopping, it's  fast and furious, right in your face – with the attitude take it all leave it. Every song is technically flawless – with the awesome arrangements added to it, clean sound accompanied by outstanding production – proves why this record is a must in the heavy metal fan collection. Surely with out a doubt, third place is for sure deserved.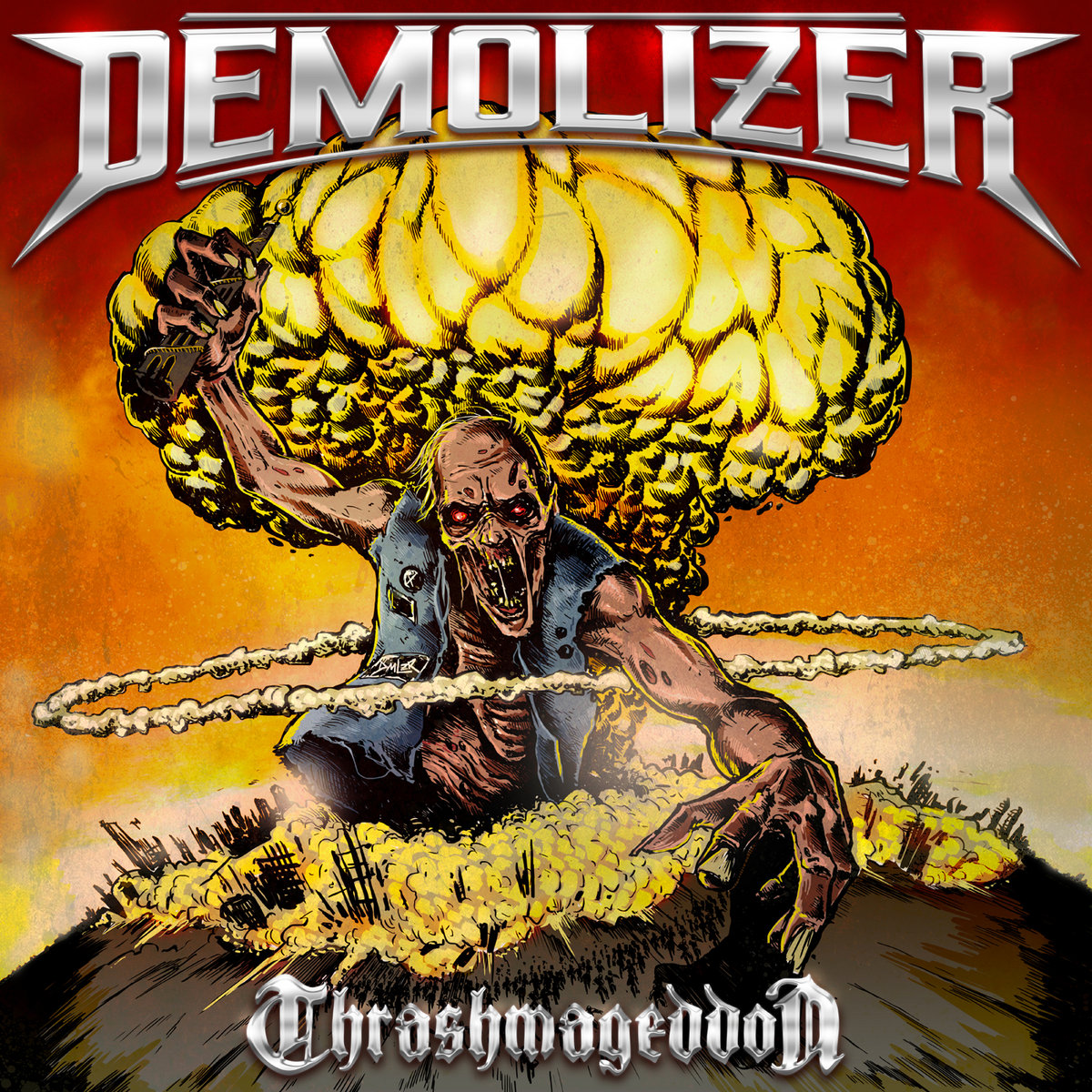 2. Demolizer – Thrashmaggedon (Mighty Music)
Young hopes of thrash metal Danish thrash metal lords Demolizer with their debut record are on the second place of the best record in 2020. Basically, they presented the main thing of the music in general – it needs to be catchy, to take you off guard – with of course perfect technical background, the guys did all of this, with this record. The whole record is a spinning wheel of chaos – with controversial lyrics – it is a mind blowing experience for every listener. With the honest lyrics about the real life with-out compromise or censorship this band shows the true power of thrash metal and it's main purpose, to tell a story as it is, mean and raw.  With all of the rebellious concept of this record – there is a technical part that goes along with it, magnificent solos, ground breaking riffs, fast and coordinated drum set and raw/ hard vocals by Polle Radtleff that added the final charm to the record – showing why this guys are better than the most known thrash metal bands out there and also that they learned from them a lot, also to be so insanely good as a musicians. This is why this record is just armageddon in every possible way, armageddon that the listener's need. Thrashmaggedon recommended for all of the audience out there, to bang their heads, until they can't do it no more.
1. Armored Saint – Punching the Sky (Metal Blade Records)
The best record of the yeas goes to American  heavy metal overlords Armored Saint. The whole structure of the record is produced in a divine way – each song has this catchy mind blowing groove rhythm  the whole time – it basically keeps your attention through out the whole record. Outstanding coordination and balance between riffs, vocals by Josh Bush, melodic part and the solos – presents this record as it is a truly majestic one. Each song has it  specific rhythm section that is catchy in that groove style and manner – with the whole true vibe of heavy metal and rock n'roll. The whole record is smooth, created with such a style and passion – that totally dominates through out the whole record and the production helped  – with  the sound and showed  its full potential of the record and presents it at it's best. So here is the best record of the 2020, heavy metal/rock dominator, that dominated the 2020.
Links:
Facebook of the Igorrr: https://www.facebook.com/IgorrrBarrroque
Facebook of the Silvera: https://www.facebook.com/search/top/?q=Silvera
Facebook of the Mike Tramp: https://www.facebook.com/MikeTrampOfficial
Facebook of the Solstafir: https://www.facebook.com/solstafirice
Facebook of the Green Carnation: https://www.facebook.com/GreenCarnationNorway
Facebook of the And Oceans: https://www.facebook.com/andoceans
Facebook of the Venomous Concept:  https://www.facebook.com/OfficialVenomousConcept
Facebook of the Iron Angel: https://www.facebook.com/IronAngel.hh
Facebook of the Demolizer: https://www.facebook.com/search/top?q=Demolizer
Facebook of the Armored Saint: https://www.facebook.com/thearmoredsaint
Check out the best record of the 2020 by Armored Saint for "Punching Sky", below: