"Wizard Tattoo" is the title song and first song – to land from the upcoming debut EP releasing on August 26th. Wizard Tattoo is an Indianapolis based rock band by multi-instrumentalist Bram the Bard that summons catchy riffs with progressive and heavy elements. The new self-titled debut concept EP tells the story of a man who starts hearing a dark voice shortly after getting a tattoo. Throughout the four tracks, listen to his musical journey of delusion. Is he really becoming a wizard or is he just going mad?
Bram the Bard states this about new song:
"The title track, "Wizard Tattoo", was the first song I wrote and encompasses everything I had in mind when I first conceptualized this project – thick guitar riffs, multiple solos, twin guitars, and the magnificent sounds of the mellotron. It's intended to introduce not only the EP and story but also lays the groundwork for the band and its sound going forward."
Conjuring up a storm, the title track delivers a captivating heavy doom sound with distorted guitars and groove rhythms. Transitioning into a spellbinding progressive bridge of orchestration and electronics, the narrative of Wizard Tattoo emerges through the eerie atmosphere. "A Wizard's Lie" ventures into realms of jazz influences with non-standard time signatures and intricate guitar leads, interspersed with necromantic manifestations of heavy fuzz. Bringing a touch of magic to the barroom brawl, "Wizard Knife Fight" explores in greater detail the actions of the protagonist with a touch of humor and epic guitar riffs. Accompanied by the soft patter of rainfall, a bewitching acoustic guitar and folk harmonies divines a serene but sombre mood.
 Wizard Tattoo is not your conventional fairy tale. See what happens when ink goes wrong in this not-so-enchanting story of dark sorcery, told through dynamic guitars, ghostly vocals and genre-crossing instrumentation.
Digital pre-order can be done: HERE
Credits:
All music by Bram the Bard
Mixed and Mastered at Garage Fire Recordings, Indianapolis, IN
Album artwork by Zi F. Tam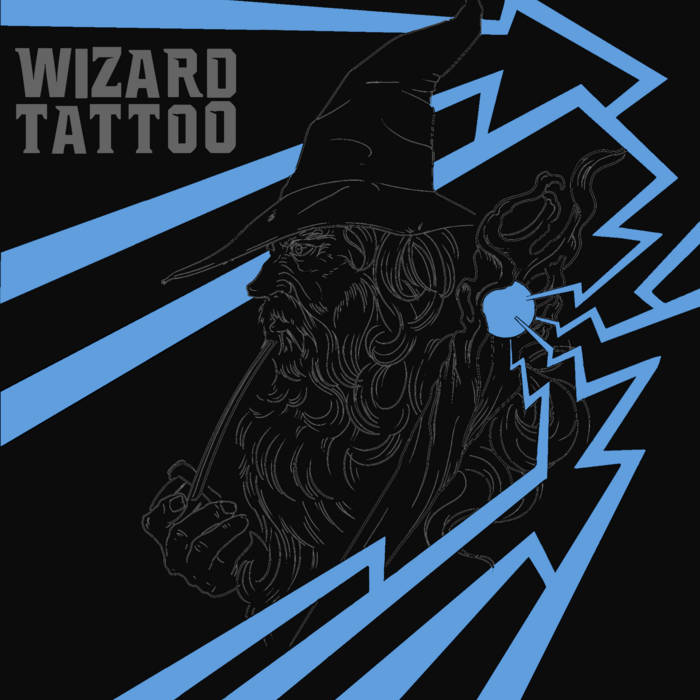 Track-list:
1. Wizard Tattoo
2. A Wizard's Lie
3. Wizard Knife Fight (At a Bar)
4. No Return
Links:
Social media links and Bandcamp one: https://linktr.ee/wizardtattoo
Check out new song for "Wizard Tattoo", below: